In the six months or so that the website has been up, The Logging Road Cyclist has been overwhelmed and humbled by all the great comments from so many nice people. The first two, one from a bail bond company and one from an automobile VIN search site particularly touched TLRC because they aren't even cyclists, yet they still reached out to TLRC in it's infancy. Since then the steady stream of folks offering Prozac, Viagra and Cialis, Ugg boots and a lot of other stuff that TLRC can't even figure out because they are in some odd language that looks like English but isn't has made him realize that there are just a lot of very friendly people reaching out. Adding in the other 4 comments, 3 from friends and one from a real cyclist with his own website brings TLRC nearly to tears.
To thank you all, TLRC has had a specially designed TLRC magnetic sticker made. Now you all can can show you are part of the TLRC community! Get one for your old truck: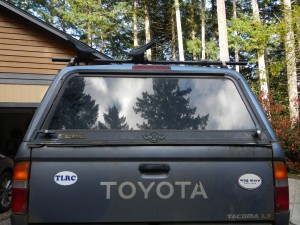 Or enough for the whole family!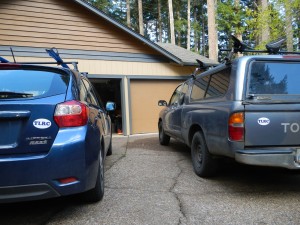 Get yours today, and show the world that you too love TLRC! And Thanks!